Learn how to tell great stories using National Budget Data
Invitation for applications
On 22th February 2017, Finance Minister Pravin Gordhan will present the National Budget to Parliament, with the budget data released on the same day on National Treasury's website.
Code for South Africa is facilitating a 2-day training course on Data Analysis and Visualisation for Storytelling, with Budget Data as the theme.
The course will consist of a combination of theoretical and hands-on practical work, and provide you with the opportunity to gain practical data analysis and visualisation skill-sets and equip you to deliver compelling data-driven multimedia stories.
This course is aimed at candidates who:
Are intimidated by working with data in excel
Want to learn simple best practices for shaping and analysing data
Would like to find valuable insights and stories hidden in their data
Want to present data in exciting ways across different platforms
Want to use data to inform and improve decision making processes
You will learn how to:
Access datasets, including national budget data
Manipulate and structure spreadsheets
Drill down into national budget spending from overall budget allocations, to allocations within different programmes
Analyse sources of national budget revenue
Find stories within the data
Visualise data using free online tools
Embed visualisations into stories
Create multimedia stories using free online tools
These learnings will equip you to report on the local budget data when it is tabled in March.
Apply now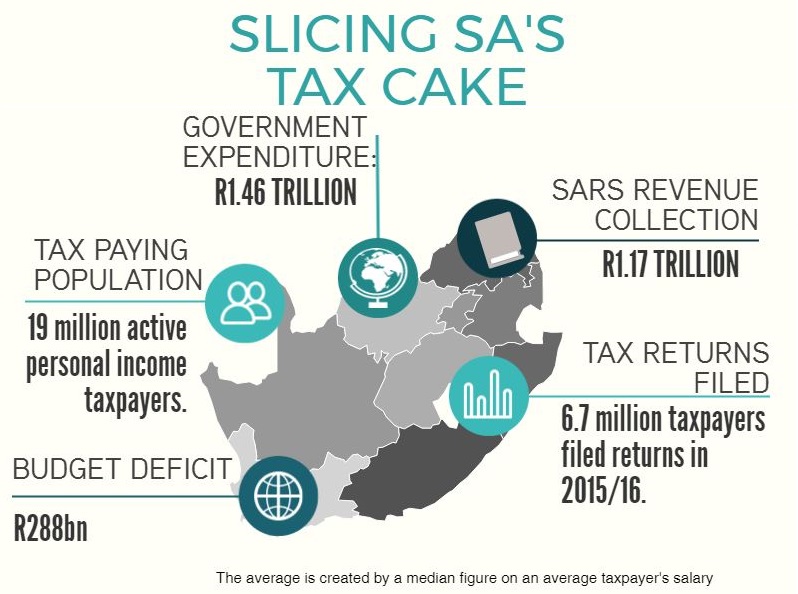 "Slicing SA's Tax Cake", created by former student of the Code for South Africa Academy, Khulekani Magubane.
Click here
for the full version.